Turn your partnership channel into a profit center.
Partnerize delivers the software platform and expert service that help the world's leading brands create operating leverage by turning their partnerships channels into profit centers.
Marketing has changed forever.
Dynamics of the marketing game have changed, effectively ceding control from marketer to consumer, increasing pressure for omnipresence within the buyer journey.
Overreliance on primary sales and marketing channels is expensive and unsustainable.
Expected share of 2021 ad spend for Amazon, Facebook and Google
Month over month increase in average Facebook CPMs in September 2020
PPC spending that is invalid across paid search and paid social platforms
Digital Advertising dollars lost to fraudulent activity
Gaining operating leverage is the only way to win.
You need partnership's combination of automation, scale and outcome-based pricing models to create operating leverage and drive sustained, profitable growth. You need to turn your partnerships into profit centers.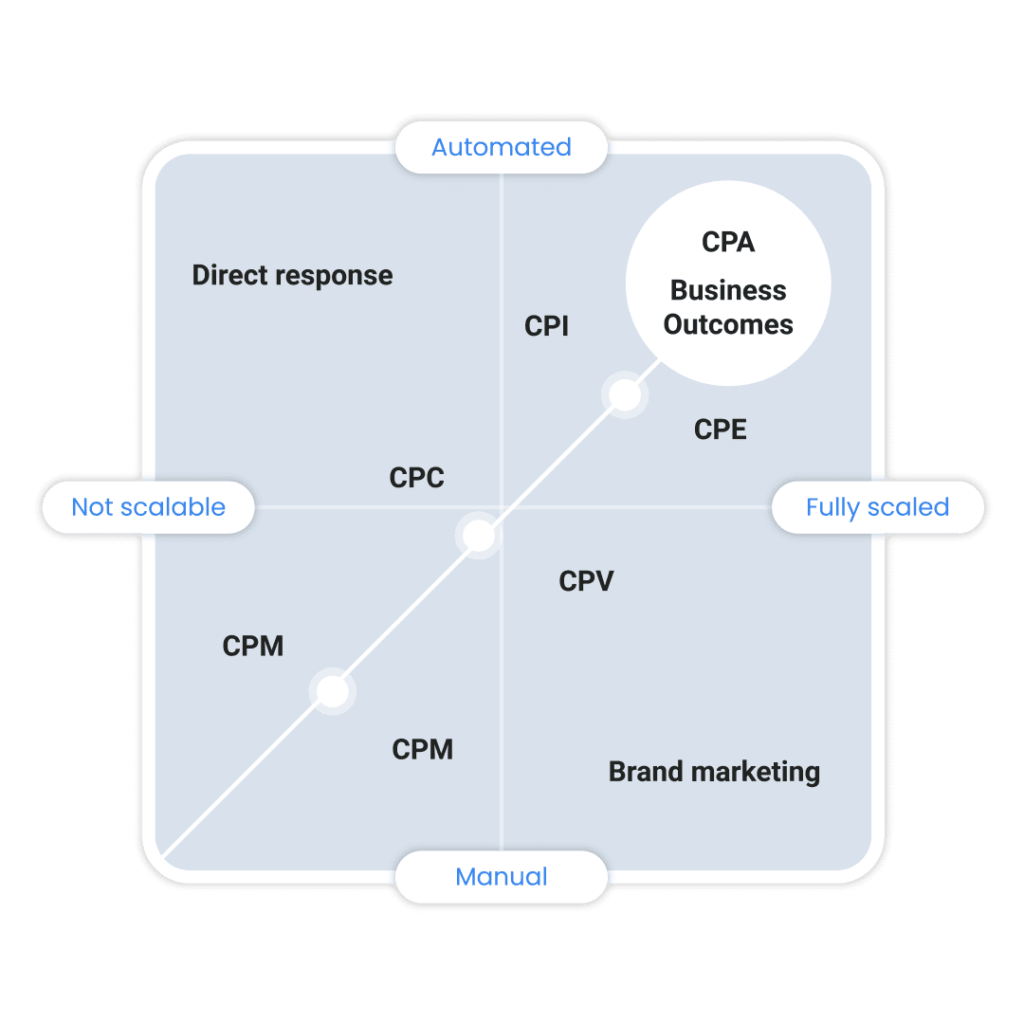 Everything you need to know about the partnership channel.
of today's brands rely on partnerships to drive profitable growth
of publisher partners turn to the partnership channel to connect with these brands
of CMOs cite budget increases in partnerships in 2021
Why partnerships are your secret weapon.
Now, more than ever, you need to ensure you're everywhere your target audience is – across channels, mediums, and devices, from discovery to purchase.
Partnership is the only channel that gives you omnipresence across the customer journey, at scale, based on pay for outcome model.
Are you everywhere your target audience is?
A better way to partner.™
Leave the legacy network model behind and eliminate manual tasks and spreadsheets in favor of partnership automation that yields profitable growth.
Partnerize is the only partnership management solution powering growth for marketers, regardless of vertical, who seek high quality, scalable subsidies to primary channels through end-to-end technology and flexible service.
Partnerize delivers the affiliate and partnership solution that you have sought for decades.
The Partnerize platform is the only of its kind to deliver a fully integrated, comprehensive suite of discovery, recruitment, optimization, payment, brand safety and fraud prevention capabilities. Your search for a high transparency, scalable subsidy to alleviate pressure on your unit economics due to your over dependence on primary sales and marketing channels is over. Supported by unrivalled service including the category's only in-housing support program, with Partnerize, you're in control of the entire partnership marketing lifecycle – all on a single platform.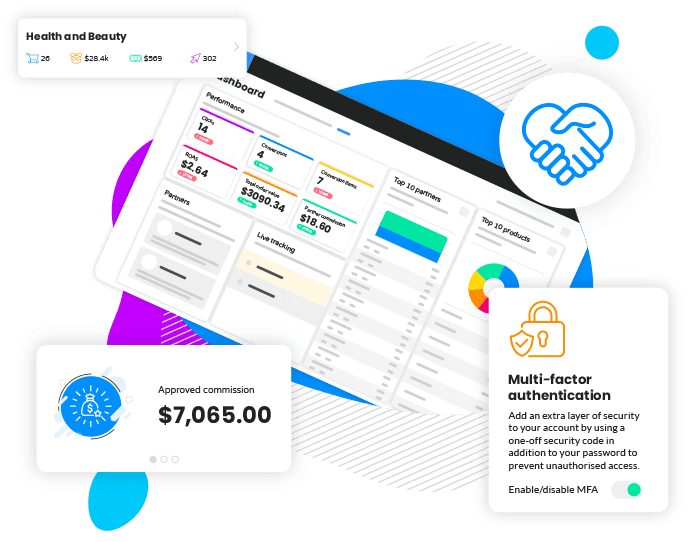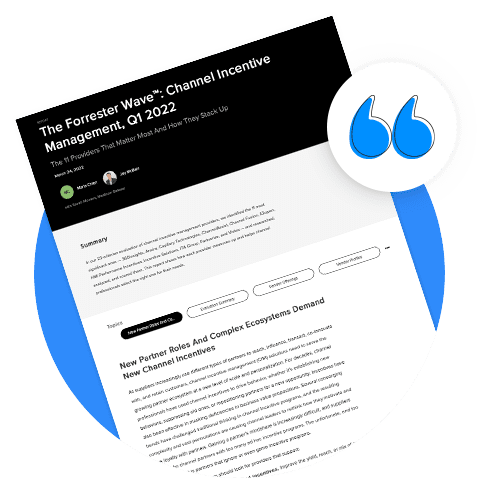 Partnerize named a strong performer in 2022 Channel Incentive Management Analyst Report
Partnerize, the leader in partnership automation for B2B2C brands and partners, today announced it has been identified as a "Strong Performer" in the recently launched report, The Forrester Wave™: Channel Incentive Management, Q1 2022. The Channel Incentives Management Wave takes an expansive focus on the evaluation of CIM solutions, which aim to "improve the yield, reach, or mix of a group of partners by deploying a strategic combination of volume rebates, new customer bonuses, sales performance incentive funds (SPIFs), market development funds (MDFs), embedded headcount, and activity-based and value-creation rewards…" The report indicates "…Partnerize leads the way in new (and important) areas of mostly non-transactional B2B2C channel incentives…"
See why 1800+ of today's leading brands choose Partnerize.
Supporting all major verticals including retail, travel, financial services, D2C, subscription and entertainment, Partnerize delivers the software and service required to enable any brand to launch, manage, and scale a partnership marketing program that delivers critical operating leverage to your unit economics.
The unified offering of Pepperjam and Partnerize has provided GoPro with the immediate benefit of having access to guided service, while leveraging innovative technology. The end-to-end management capabilities offered by the Partnerize platform has enabled GoPro to on-board global partners, offers granular analytics and the opportunity to do dynamic commissioning; providing us with the tools needed to understand trends that will grow our business. Additionally, our team opted into guided service to ensure full management of our program while we catch our stride in the platform -- tandem education and ongoing support eliminates risk associated with our migration and expedites partner channel ramp time.
Partnerships are not one size fits all. You deserve a unique experience that's all your own.
Are you ready to turn your partnerships into a profit center?